Imagine the following scenario: The closing is scheduled for 11AM and the office of the bank attorney, on the way there you go for a final walk through of your dream home, and realize that when the sellers moved out, they took out all of the covers to all of the electrical outlets, light switch plates, architectural stained-glass windows in the bathroom, the foyer chandelier, the custom-made window shades and the mailbox.  Fact or fiction?  That's a real example from everyday real estate practice in New York and can lead to a very unpleasant closing.
In the most widely used standard residential contract of sale, there is a paragraph innocuously labeled "personalty" or "personal property."   First time home buyers sometimes pay close attention to the details in the contract, but not always:
"2.     Personal Property. This sale also includes all fixtures and articles of personal property now attached or appurtenant to the Premises, unless specifically excluded below. Seller represents and warrants that at Closing they will be paid for and owned by Seller, free and clear of all liens and encumbrances, except any existing mortgage to which this sale may be subject. They include, but are not limited to, plumbing, heating, lighting and cooking fixtures, chandeliers, bathroom and kitchen cabinets and counters, mantels, door mirrors, switch plates and door hardware, venetian blinds, window treatments, shades, screens, awnings, storm windows, storm doors, window boxes, mail box, TV aerials, weather vane, flagpole, pumps, shrubbery, fencing, outdoor statuary, tool shed, dishwasher, washing machine, clothes dryer, garbage disposal unit, range, oven, built-in microwave oven, refrigerator, freezer, air conditioning equipment and installations, wall to wall carpeting and built-ins not excluded below. (strike out inapplicable items).

Excluded from this sale are furniture and household furnishings and"
The article When selling a house, avoid awkward misunderstandings over fixtures and furnishings in the Washington Post does a nice job of explaining the different perspectives of Sellers and Buyers when it comes to what the house will look like on the day of the closing.   For example, are the state-of-the-art appliances, sleek lighting fixtures, and tasteful window treatments included, particularly when the silk curtains match the wall or floor coverings, elegant chandeliers or crystal knobs on cabinet doors.  Be aware that Sellers may have a different view — like an heirloom chandelier, curtains made to coordinate with a bedroom set, an expensive, custom-designed kitchen exhaust fan that poses as a hanging light fixture or an imported wine cooler, are not included for various reasons.
At the end of the day, experienced closing attorneys and realtors do not like to have difficult or unpleasant closings where the parties are bickering and compromising the deal.  A competent real estate attorney will anticipate these issues so that we do not have to appease emotional buyers and stubborn sellers at the last minute.  Preparation and communication is key to a smooth closing.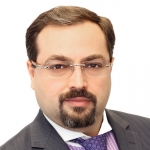 Selling a home can be a complicated matter, and there is a lot that goes into a real estate contract. Once it is signed, both parties are legally bound to the terms of the agreement. If you need legal advice on a real estate contract, feel free to contact us at 212-202-0489 or email us at info@kohinalaw.com