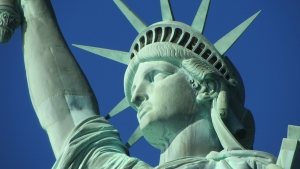 Naturalization is the process where a foreign citizen or national is granted U.S. citizenship after fulfilling the requirements established in the Immigration and Nationality Act. People not born in the United States who want to become citizens of the United States must go through a legal process to become naturalized citizens. Naturalization typically applies to green card holders only and is a voluntarily process.
Because it is the highest immigration benefit awarded many applicants encounter issues at the naturalization stage. That is why the most important step of the naturalization process is determining whether you are eligible to apply in the first place. It is critical to recognize that the risk is not simply that your N-400 could be denied, and the filing fee wasted. It is possible for a permanent resident to unknowingly lose residency status, or to otherwise become subject to grounds of deportation. For this reason, it is critical to assess not only whether a person appears to be eligible to naturalize, but to also ensure that there are no prior issues that could be grounds for deportation.
Even if you want to complete the paperwork and interview by yourself, consider scheduling a consultation with an attorney to analyze your case before you file.
Must be an LPR
Must be 18 Years or Older (unless age requirement is waived due to military involvement)
Must Meet Continuous Residency Requirement (or overcome the presumption that it has been broken)
Must Meet Physical Presence Requirements [be physically present in the U.S. for at least 2.5 years out of the last 5 years (or 1.5 years in the last 3 years if applying based on marriage to a U.S. citizen)]
Must Have Resided in the State Where the Application is Filed for at Least 3 Months
Must Reside Continuously in the U.S. from the Date of Filing the Application to Admission to Citizenship
Must Meet Good Moral Character Requirements (good moral character for 5 years; or 3 years for a spouse of a U.S. citizen; or 1 year for a person in the military) prior to filing and up to the time of admission
Overcome Discretionary Basis (even if you meet all of the above, the officer can still deny your case)
Must Be Attached to the Principles of the Constitution
Must be Willing to Bear Arms, Perform Noncombatant Service or Work of National Importance
Must Not Otherwise be Barred
Must Demonstrate Knowledge of the English Language, U.S. History, and Government
BENEFITS OF CITIZENSHIP & NATURALIZATION
Many benefits can be derived from obtaining United States citizenship. These benefits include:
U.S. CITIZENS CAN PETITION FOR FAMILY MEMBERS TO IMMIGRATE
CANNOT BE DENIED ENTRY INTO NOR REMOVED FROM THE U.S.
RIGHT TO VOTE IN ELECTIONS
RIGHT TO HOLD PUBLIC ELECTED OFFICE
RIGHT TO APPLY FOR CERTAIN FEDERAL & STATE GOVERNMENT JOBS
EASIER TRAVEL IN CERTAIN FOREIGN COUNTRIES
U.S. CITIZENS NEVER NEED TO RENEW NATURALIZATION CERTIFICATES
ELIGIBILITY FOR CERTAIN GOVERNMENT BENEFITS
LIVE IN OTHER COUNTRIES FOR EXTENDED PERIODS WITHOUT LOSING LEGAL STATUS
PROCESS TO CITIZENSHIP & NATURALIZATION
The process to citizenship is sometimes complex and time-consuming. However, following each step of the process precisely and systematically can help to achieve a satisfying outcome. The general process for naturalizing as a United States citizen includes:
SATISFY INITIAL ELIBILITY REQUIREMENTS FOR NATURALIZATION
GATHER INFORMATION & DOCUMENTATION FOR NATURALIZATION APPLICATIONa. Filing Fees: Application & Biometric Fees
b. 2 Passport Photos Meeting Requirements of USCIS
c. Copy of Permanent Resident Card
d. Initial Evidence & Necessary Documents
COMPLETE NATURALIZATION APPLICATION FORM (N-400)
SIGN & SUBMIT NATURALIZATION APPLICATION
GET FINGERPRINTS TAKEN
INTERVIEW WITH USCIS OFFICIAL
PASS THE ENGLISH & CIVICS TEST
OATH OF ALLEGIANCE
RECEIVE U.S. CITIZENSHIP RESULTS
Being an immigrant myself I decided to attend law school and become an attorney as a way to give back, inspire and motivate others to follow their American dream. I have a unique understanding of the trials and tribulation of the immigration process and try to translate that into a personal connection and exceptional service to my clients.
 Since U.S. immigration law is federal, I am legally authorized to represent clients who reside in states throughout the United States as well as around the world on these matters. I am fluent in Russian and Hebrew.
I personally handle every important detail of your legal representation.  Please keep in mind the every case is unique and that past results do not constitute a guarantee, warranty, or prediction regarding the outcome of your legal matter.
I utilize the latest in secure technology to effectively represent my clients no matter where they may reside.  I respond to phone calls and emails throughout the day (and evening) and can engage in video conferences via Skype so that questions can be answered in face-to-face meetings regardless of where you are located.
I am a member of the American Immigration Lawyers Association, the New York State Bar, and a graduate of Brooklyn Law School.
All of my clients receive my personalized attention consisting of the following services:
A responsive immigration lawyer
You will always have access to me personally via telephone and e-mail.  This ensures that you get all your questions are answered to complete satisfaction from the moment your case is opened until your case is concluded.
Secure digital access to all of your immigration documents
Every single document you give to me along with all USCIS correspondence and receipts are digitally scanned and securely stored with our law firm as part of your case file. This has proven to be very convenient for my clients located throughout the United States and abroad who require instant access to critical documents before embassy interviews, USCIS appointments, and other important events.
Expert attorney preparation of your USCIS petition and consular forms
I personally prepare and review your petition and meticulously check it for accuracy and consistency with supporting documents.  I try to make sure that everything is done right the first time, so that you avoid unnecessary delays and USCIS denials.  I also help you gather and draft all required supporting documents, affidavits and letters, complete all USCIS forms, and submit everything in the most expeditious manner possible.
Preparation for the interview
I prepare you for the U.S. consulate or USCIS interview, going over the documents that you need to gather and take to the appointment.
Continued immigration support
My work does not end with the submission of your petition. I keep tabs on your case as it is being processed, keeping you up to date on its status. Upon request, I try to inform you when additional filings or actions must be taken and handle everything in the same professional and expeditious manner as before.
Call or email now for a free 10 minute legal consultation.
Full Representation legal fee is $1000. 
The USCIS government filing fee is $640, effective 12 a.m. Eastern U.S. time, December 23, 2016. (Add the $85 biometric fee for a total of $725, where applicable.
  My services include expert preparation and expedited submission of your USCIS petition; consultations via telephone & e-mail or Skype; constant updates on the status of your case; timely notification of changes in immigration laws and procedures; Preparation tips and advice for the interview
Limited Scope Representation – Attorney Document Review $249
Get Personal Immigration Form Coaching and Review for a Nominal Flat Fee
We know that millions of immigrants prepare their own USCIS petitions and applications every year. For those who feel comfortable filling the N-400 Form and support documents themselves but still want an attorney to review their case to avoid issues and rejections, we offer a special attorney coaching and form review session for only $249 which includes:
Confirm eligibility and documentation.
Review your N-400 form and documents for accuracy and completeness.
Provide easy-to-follow instructions for how to file your application.
Review the documents to send with your application.
Tips and advice on what to expect next.
Up to 30 minutes direct attorney communication.
Help you prepare for an upcoming immigration interview. We review your case and documents, organize your documents for the USCIS officer's review, discuss any potential issues you may face, and prepare you for what to expect on your interview including the types of questions usually asked, to ensure you are not caught off guard at your interview.
   Confirm eligibility and documentation.
   Review your N-400 form for accuracy and completeness.
   Provide easy-to-follow instructions on how to file your application.
   Review the documents to send with your application.
   Tips and advice on what to expect next.
   30 minutes of in-person or online communication with an immigration attorney.


$249