DOCUMENT AND FORMS REVIEW
Document review is the alternative to paying higher fees for a start to finish preparation and management of your immigration case.  It is an affordable option available for those who want the peace of mind associated with having an attorney review their self-filled petition or application for a nominal flat fee.
IMMIGRATION
Naturalization, Legal Residency, Family Visas, Fiance Visa, Employment Visas, Labor Certifications, Consular Processing. Our goal is to bring value and results that exceed and surpass your expectations. We practice immigration law with a single objective – to reach the best result in your immigration case.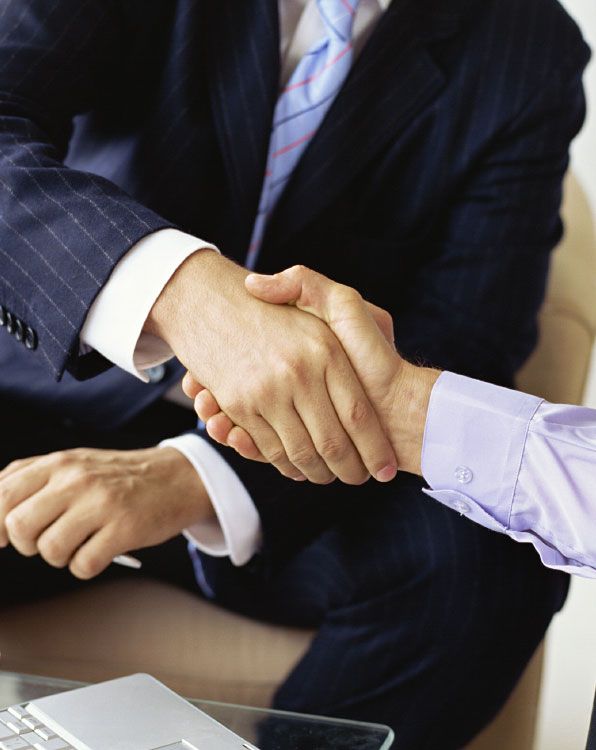 BUSINESS AND REAL ESTATE
Starting a business, changing your business structure, corporate formation, purchase or sale of a business and other business deals, trademarks and copyright infringement protection, contacts, commercial lease review and negotiations, personal guidance in all aspects of business and corporate matters.
Delivering Exceptional Representation And Value
I am very grateful to David! only he helped me deal with the visa and I still know that I can always turn to him. I'm glad I could find my lawyer!

Vika Kisel


Such a wealth of helpful information. I had referred a friend who was terrified of the whole immigration process. She was greeted by David Kohina with warm welcoming arms and her situation was resolved quickly. One of the things that make him great is his caring dedication for each and every case he receives. As an immigrant himself, he knows what it was like coming to this country, and he wants others to have a smooth an experience as possible.

Jason Hecht


David is very dedicated, focus and results driven. He spends time with clients and paying close attention to details. I highly recommend Kohina Law Firm to anyone in need for a legal help.

Baz Man


My experience with David Kohina was the most positive in the history of my practice. very precisely in a timely manner professionally knows what he does without any questions. Thank you and I highly recommend as a professional

Eduard Shekhter


Good and professional work! Highly recommended! ⭐️⭐️⭐️⭐️⭐️

Nonna Kuhina


David has helped me to achieve the results in most professional and efficient manner. He went above and beyond for us. Thank you David, we would have not done it without you!

Marina Abramovich

Kohina Law Firm represents businesses and individuals throughout New York City and its surrounding areas. We have both the experience and industry-specific knowledge necessary to give our clients every opportunity to achieve their goals. We are led by attorney David Kohina, who brings extensive legal and business knowledge and a practical problem-solving approach to each case.
Every company, regardless of its industry or size, can realize substantial benefits by working closely with experienced legal 

counsel. It is essential that today's business leaders realize the value of obtaining legal counsel before problems arise.
We can't tell you how many times potential clients have come to us with legal problems that could have been easily avoided if they went to a lawyer before the particular deal/incident/problem arose. 
LATEST POSTS AND PUBLICATIONS
David Kohina
As with the N-400 it seems that despite USCIS's best efforts form I-130 also got longer, more expensive and more complicated. One positive change with the new I-130 form is that separate G-325 Forms [...]
David Kohina
Complete Step by Step guide with examples and Attorney commentary. It seems that despite USCIS's best efforts form N-400 keeps getting longer, more expensive and more complicated. It went up from a 10-page form to [...]
David Kohina
Last year the U.S. Department of State ("DOS") updated the Foreign Affairs Manual eliminating the 30/60/90 day rule and to provide U.S. consular officers with new guidance relating to the term "misrepresentation" as it relates to [...]
QUESTIONS ABOUT A LEGAL MATTER? WE CAN HELP.
Competent Representation For A Wide Range Of Legal Needs
Our practice encompasses a broad range of practice areas, including:
Immigration Law: We understand that immigration law isn't just about filing paperwork and hoping for the best outcome. Every persons' situation is unique and it is important to have a lawyer on your side who will take the time to understand your needs and objectives. We are proud to provide personalized attention every step of the way, allowing you to always have your questions answered and your concerns addressed.
Business & Corporate Law: We provide general business counsel to all sizes of business enterprises in many different industries, including but not limited to restaurants, entertainment, technology, sale of goods, design, and non-profits. We help startups with early counseling and handle the entity formation process. We counsel, draft, and review partnership agreements, operating agreements, and commercial leases. We help business clients with drafting, review, and enforcement of contracts and other day-to-day business needs. When possible, we can negotiate any kind of dispute or deal and when necessary, we can litigate through the courts.
Real Estate Transactions: Our attorneys represent buyers and sellers of single-family homes, co-ops, condominiums, and townhouses as well as commercial clients whose transactions involve purchases, development, and leases. As seller's counsel, we look to cover all those loopholes and contingencies which create uncertainty and sometimes disappointment. As purchaser's counsel, we seek to maximize seller disclosures and representations and work hard to assure that our client gets all that has been bargained for..with no unpleasant surprises! Our firm has the expertise to find creative solutions to complex transactions.
We work as a single united team to give our clients the highest quality advice possible. We are committed to quick and responsive communication so if you have a legal issue don't hesitate to contact us.
WHO WE ARE
With our depth and breadth of experience, we are able to provide insightful legal counsel in both challenging and relatively straightforward legal matters.
WHERE WE WORK
From offices in New York City, we assist clients in all five boroughs and surrounding communities. For immigration matters we serve clients from all 50 states and internationally.
WHAT WE DO
We tailor our representation, and our fee structure, to each client's needs, creating value for our clients. Every client has unique needs, and requires unique solutions.