NYC SMALL BUSINESS ATTORNEYS
"Starting a business can be an exciting and stressful experience. At Kohina Law firm our services are much more than just drafting documents and talking on the phone; We offer a comprehensive approach to legal advice and counsel, and are personally invested in setting your business up for success."
We love being surrounded by entrepreneurship and making dreams become a reality.
We understand the challenges that entrepreneurs face when starting a new business venture. Although this is an exciting time, you may also feel overwhelmed at certain points as various things still need to fall in place prior to your business' launch date. There may even be legal issues that you are not aware of or otherwise that still have not been addressed.
Because we are a small business, we are especially passionate about helping Florida small businesses with their legal needs. It is rewarding to help a startup business grow into a formidable force in our community. In advising business owners on their legal matters, we understand that every dollar a business spends on legal fees needs to have a positive investment return. That is why our business lawyers are practical and effective. We start by approaching our business law services from your perspective as the business owner. Our success is defined by your success. Not only do we work with clients to solve problems, but our overall goal is to prevent problems from happening.
Here are a few items to consider… 
Entity Formation
While the process of forming a business entity – whether a corporation, LLC or partnership – is relatively straight forward, choosing the right one requires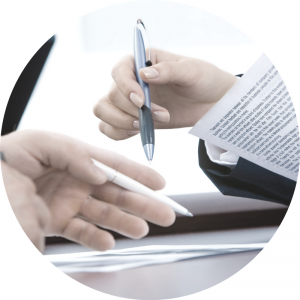 foresight and consideration of several complex factors. Who will manage the business and how? Where will investment and financing come from? What are your startup costs? At what level of revenue will your business break even? What is your plan for growth?  We can help you to determine the appropriate business structure, outlining the tax implications of each, and we can form the new business entity for you.
Making the right choice of entity in the beginning is an easy way to avoid expensive headaches in the future.
Contracts, Bylaws, Partnership & Operating Agreements
The single most important process in forming a business is negotiating and drafting the foundational documents that determine how the company will operate. In a corporation, these are called bylaws; in an LLC, it's an operating or partnership agreement.
These documents are the primary resource for:
Internal decision-making
Profit-and-loss allocation and distribution
Fundraising and financing
Adding or subtracting owners and managers
Decision making rights and obligation
A properly drafted foundational document will lay out the mechanisms for operating the business and resolving conflicts. It also plays a crucial role in attracting investors looking for business primed to succeed.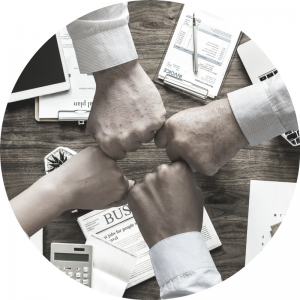 Depending on the nature of the organization, these documents can be quite simple or extremely complex. Expert guidance and professional drafting are essential to protecting your interests and making sure the business runs efficiently and predictably. We outline the risks and opportunities of various types of business transactions and assist with contract negotiations, drafting and review. Getting it right from the start is key to avoiding uncertainty and costly litigation down the road.
With these imminent realities in mind, we offer practical and constructive legal advice and solutions at reasonable costs. We offer legal services at every stage as your business develops from financing and funding to obtaining licenses and permits to drafting and negotiating various business agreements and to addressing intellectual property issues.
                          We're here for all of your NYC small business needs.
Our flat-fee legal services
Below is a menu of our flat-fee legal services we offer.. For certain services, we include price ranges. Unfortunately, we are unable to quote a specific price until we become more familiar with the different aspects of your business and your legal needs. On the hand, we take the time to get to know your business and provide documents that are customized and tailored for your business. Also note that the price ranges do not include filing, registration, government and/or court fees and other disbursements. Please also note that certain transactions may be of such sophistication that we are unable to provide services on a flat-fee basis. We are more than happy to speak to you about providing services on an hourly basis in those situations.
• Corporation Formation – New York 

                                                         

$800 – $1500

• Independent Contractor Agreement 

        $800 – $1500

• LLC Company Formation – New York   

                                                  $1000 – $2000

• Employment Agreement     

                         $800 – $1500

• Business Contracts

                                                                                       $500 – $2250

• Employee Handbook     

                               $800 – $1500

• Initial Review of Commercial Leases 

                                                        $500 – $1000

• Non-Disclosure Agreement 

                        $500 – $1000

• Invoice Terms & Conditions                                                                      

   $1000 – $1500

• Purchase/Sale of Business agreement

       

$1500 – $2500

• Website Terms & Conditions and Privacy Policy   

                                 $1200 – $1500

• Initial Trademark Application       

             $750 – $1500

• E-Commerce Agreement   

                                                                           $800 – $1500

• Copyright       

                                                 

$250 – $500
Our representation has included:
Partnership Agreements
Commercial Leases
Formation of LLCs and Corporations, Negotiation of Operating Agreements / Bylaws / Shareholders' Agreements / Restricted Unit / Share Purchase Agreement
Commercial Litigation
Sale of Business / Sale of Asset Agreements
Invoice / Purchase Order Terms
Service / Products Agreements
Website Agreements including Terms and Conditions, Privacy Policies, Terms of Use and/or Disclaimers
Distribution Agreements
Technology-Related Agreements including software licensing, web-hosting, website design, software design, search engine optimization agreements and/or agreements relating to social networking and/or marketing services
Personal Guaranties and Letters of Credit
Work-For-Hire Agreements
Non-Disclosure / Confidentiality Agreements
Funding / Financing Agreements
Client / Customer Agreements
Vendor Agreements
E-commerce Agreements
Releases / Assumption of Risks
Assignment / License of Intellectual Property
Employment-Related Agreements including employee agreements, employee handbooks and/or manuals, restrictive covenants and/or severance agreements
Strategic Alliance / Joint Venture Agreements
Franchise Agreements