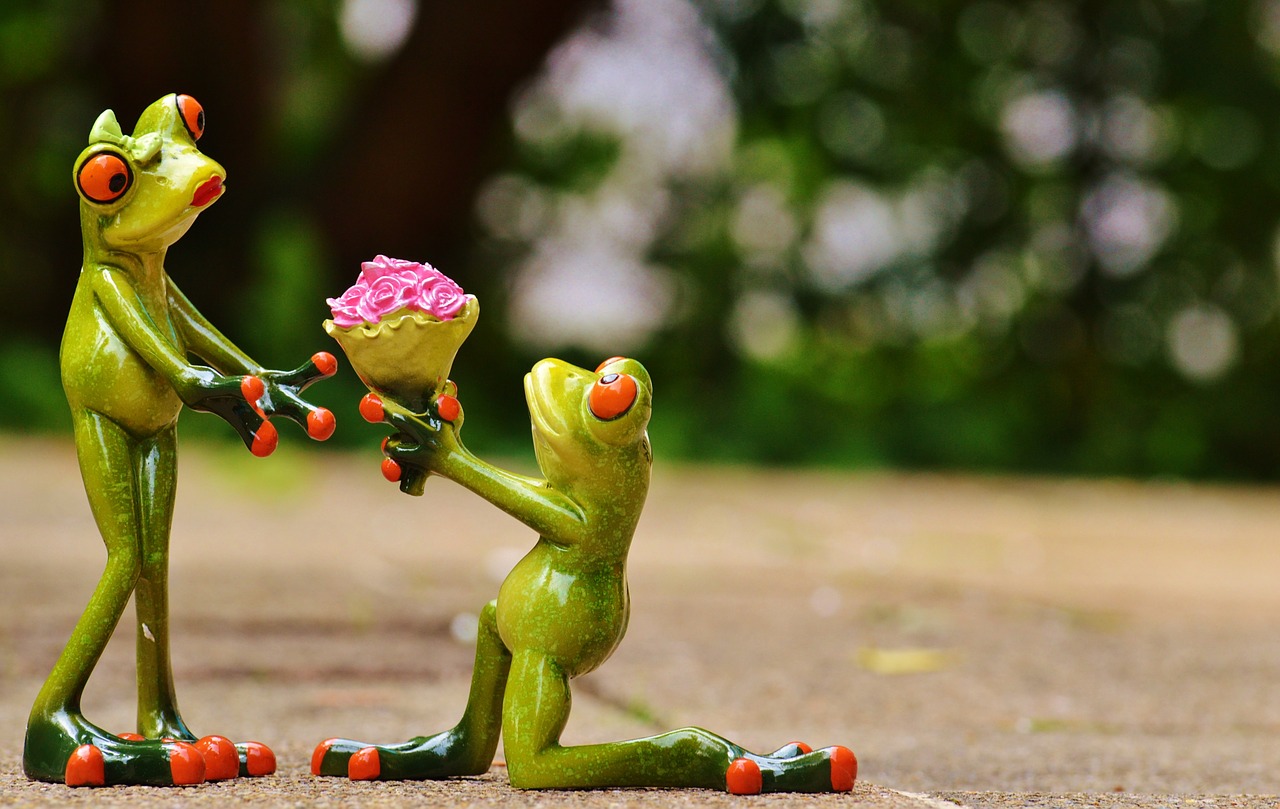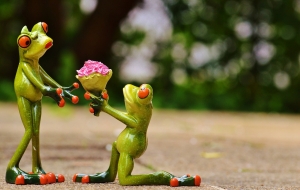 A fiancé visa allows a U.S. citizen to sponsor a loved one from a foreign country to enter the United States for the purpose of getting married.  It is the most common method used by international couples to meet and marry within the United States.
The Immigration and Nationality Act (INA) §214 allows special visas to be issued to foreign nationals who wish to travel to the United States to marry their U.S. citizen fiancés. After your arrival in the U.S., the marriage must occur within ninety (90) days of the foreign national's arrival within the U.S.
Should the couple have a change of heart and decide to not get married at that point, the foreign national must then leave the country within this time period or accrue unlawful presence and be faced with a removal hearing.
Legal permanent residents (green card holders) may not file petitions for the fiancé visas, although they may petition for the immigration of their new spouse after the wedding.
It usually takes at least five to seven months (sometimes longer) to get a fiancé visa issued depending upon the state of residence of the U.S. citizen as well as the country of the foreign fiancé in question.
Legal Requirements for the K-1 Fiance Visa
A petitioner must meet ALL the requirements found below:
The U.S. citizen and foreign fiancé must be FREE to marry (i.e. all previous marriages must have been terminated by divorce, annulment, or death of the former spouse).
The U.S. citizen and foreign fiancé must have met IN PERSON at least once in the previous 2 years (unless doing so would violate long-established customs or cause extreme hardship for the U.S. citizen).
The U.S. citizen AND foreign fiance must have a present INTENT to marry after the fiance visa is issued and must be willing to marry WITHIN 90 DAYS of entry into the U.S. by the foreign fiance.
The foreign fiance has NOT been convicted of a crime, has never entered the U.S. illegally or overstayed for 6 months or longer, and does not have a history of detentions/removal/deportations by the Department of Homeland Security. Examples of these ineligibilities are:

Trafficking in Drugs
Overstaying a previous visa
Practicing polygamy
Advocating the overthrow of the government
Submitting fraudulent documents
The consular officer will tell the applicant, if they are ineligible for a visa, whether there is a waiver of the ineligibility and what the waiver procedure is.
The U.S. citizen fiance has filed taxes with the IRS during the previous three years, is currently employed (or self-employed), and is earning AT LEAST the minimum income level set forth by the U.S. Poverty Guidelines.  This minimum income level recommended is $19,387 for a family of two ($24,225 for Hawaii and $22,312 for Alaska) and increases by approximately $5,025 for each additional family household member or dependent of the U.S. citizen fiance.
The U.S. citizen fiance has NOT filed two or more K-1 fiance visa petitions at any time in the past and has NOT had a K-1 visa petition approved within two years prior to the filing of the current petition.
If the U.S. citizen fiance has been convicted of any of the following offenses, certified copies of all police and court records showing the charges and final disposition for every conviction must be submitted with your K-1 fiance visa petition:
Domestic violence, sexual assault, child abuse and neglect, dating violence, elder abuse, and stalking.
Homicide, murder, manslaughter, rape, abusive sexual contact, sexual exploitation, incest, torture, trafficking, peonage, holding hostage, involuntary servitude, slave trade, kidnapping, abduction, unlawful criminal restraint, false imprisonment, or an attempt to commit any of these crimes.
Crimes relating to a controlled substance or alcohol where the petitioner has been convicted on at least three occasions and where such crimes did not arise from a single act.
Marriage Broker Regulation Act (IMBRA)
The International Marriage Broker Regulation Act (IMBRA) imposes further requirements on couples who met through a paid facilitator.  Passed to address violence towards "mail-order brides," IMBRA imposes strict disclosure requirements both on both international marriage brokers and on the U.S. petitioner who meets a fiancé through such a service.  IMBRA exempts both culturally- or religiously-sanctioned matchmaking organizations, as well as dating services that are not geared principally at facilitating international courtship.  Additionally, IMBRA imposes criminal background restrictions on the U.S. petitioner. In most family-based immigration contexts, while strict criminal background standards are imposed on the foreign national, the background of the U.S. petitioner is immaterial. In the fiancé context, however, certain crimes by the U.S. petitioner – including documented violence and stalking – must be disclosed and documented.  A petitioner with such prior convictions may be required to seek a waiver before the petition may move forward.  Finally, IMBRA imposes rules on the number of successive fiancé petitions that U.S. citizen may file without having to seek special permission to petition.  In certain scenarios where the U.S. citizen has sponsored multiple foreign fiancés, a subsequently sponsored fiancé will be informed of this history by the State Department.
Being an immigrant myself I decided to attend law school and become an attorney as a way to give back, inspire and motivate others to follow their American dream. I have a unique understanding of the trials and tribulation of the immigration process and try to translate that into a personal connection and exceptional service to my clients.
 Since U.S. immigration law is federal, I am legally authorized to represent clients who reside in states throughout the United States as well as around the world on these matters. I am fluent in Russian and Hebrew.
I personally handle every important detail of your legal representation.  Please keep in mind the every case is unique and that past results do not constitute a guarantee, warranty, or prediction regarding the outcome of your legal matter.
I utilize the latest in secure technology to effectively represent my clients no matter where they may reside.  I respond to phone calls and emails throughout the day (and evening) and can engage in video conferences via Skype so that questions can be answered in face-to-face meetings regardless of where you are located.
I am a member of the American Immigration Lawyers Association, the New York State Bar, and a graduate of Brooklyn Law School.
All of my clients receive my personalized attention consisting of the following services:
A responsive immigration lawyer
You will always have access to me personally via telephone and e-mail.  This ensures that you get all your questions are answered to complete satisfaction from the moment your case is opened until your case is concluded.
Secure digital access to all of your immigration documents
Every single document you give to me along with all USCIS correspondence and receipts are digitally scanned and securely stored with our law firm as part of your case file. This has proven to be very convenient for my clients located throughout the United States and abroad who require instant access to critical documents before embassy interviews, USCIS appointments, and other important events.
Expert attorney preparation of your USCIS petition and consular forms
I personally prepare and review your petition and meticulously check it for accuracy and consistency with supporting documents.  I try to make sure that everything is done right the first time, so that you avoid unnecessary delays and USCIS denials.  I also help you gather and draft all required supporting documents, affidavits and letters, complete all USCIS forms, and submit everything in the most expeditious manner possible.
Preparation for the interview
I prepare you for the U.S. consulate or USCIS interview, going over the documents that you need to gather and take to the appointment.
Continued immigration support
My work does not end with the submission of your petition. I keep tabs on your case as it is being processed, keeping you up to date on its status. Upon request, I try to inform you when additional filings or actions must be taken and handle everything in the same professional and expeditious manner as before.
Call or email now for a free 10 minute legal consultation.
My legal fee is $2500. 
The USCIS government filing fee is $535.  
This is the only amount due to represent you and your fiance from the moment you hire me until he or she enters the United States on a K visa.
Other immigration attorneys routinely engage in the practice of charging double fees: one to file the USCIS petition and another to support your fiance during the consular interview phase.  I provide my clients trusted and experienced legal representation from start to finish at a single flat fee.
There is also the U.S. Department of State visa issuance fee of $265 and a medical exam that your foreign fiance will need to pay for during consular processing.
My services include expert preparation and expedited submission of the USCIS petition; unlimited consultations with myself via telephone & e-mail; constant updates on the status of your case; timely notification of changes in immigration laws and procedures; as well as attentive support throughout the embassy interview process.
Here is a typical list of services that we provide for our fiancée clients:
Review your immigration documents and research the current law and procedures;
Prepare the following forms and fees and send them to you for your review and signature:

Application for Fiancée (Form I-129F)
Nonimmigrant Visa Application (Form DS -160)
Affidavit of Support if required (Form I-134)
Notice of Attorney Representation (G-28).
Electronic notification request form (G-1145)

File the above forms with the appropriate agencies;
Follow up with USCIS/NVC to make sure the forms are properly processed if delayed beyond current processing times;
Review receipt notices and transfer notices from USCIS and NVC;
Review interview appointment notice from US Embassy;
Review document requirements and current procedures for US Embassy in place at time of interview;
Assist in preparing forms and documents for Fiance Visa interview and in delivering documents to Fiance;
Consult with you before your Fiancé Visa interview;
Notify USCIS/NVC/US Embassy of your change of address;
Review any requests for information and notify you regarding these requests;
Review the DHS/NVC or US Embassy decisions and thereafter discuss the decision and next steps with you.
Provide guide and grounding for future removal of conditions.
I represent you and your fiance from the moment you hire me until your fiance safely arrives into the United States.
Limited Scope Representation – Attorney K1 Fiance Application Review and Coaching $549
Get Personal Immigration Form Coaching and Review for a Nominal Flat Fee
We know that millions of immigrants prepare their own USCIS petitions and applications every year. For those who feel comfortable filling the I-129F Form and supporting documents themselves but still want an attorney to review their case and guide through the application process to avoid issues and rejections, we offer a special attorney K1 I-129F coaching and application review service for only $549 which includes:
Confirm eligibility and documentation.
Review your I-129F form and documents for accuracy and completeness.
Provide easy-to-follow instructions for how to file your application.
Review the documents to send with your application.
Tips and advice on what to expect next.
Up to 120 minutes of direct attorney communication.
Help you prepare for an upcoming immigration interview. We review your case and documents, organize your documents for the USCIS officer's review, discuss any potential issues you may face, and prepare you for what to expect on your interview including the types of questions usually asked, to ensure you are not caught off guard at your interview.
Frequently Asked Questions