Many people often choose to do their own immigration application or petitions either because they simply cannot afford an immigration attorney or they do not need full-service representation. Other individuals prefer the do-it-yourself approach but want help and guidance as they navigate through the complex application process.
To meet the needs of these clients and with affordability in mind, we are pleased to offer affordable flat-fee document review service for specific immigration applications where full-service representation is not needed. Utilizing this service may result in the savings of hundreds or even thousands of dollars in attorney fees.
With this option, we guide you through the immigration process, but you represent yourself, using our limited legal services as a tool to assist you with preparing your immigration application.  With our document review service, you maintain the control over your case, guiding it through the immigration process; your price for legal assistance remains affordable, and you only get the service you need and expect from an experienced immigration attorney to give you the confidence and peace of mind you need to successfully prepare and submit your immigration petition.
WE STRIVE TO MEET AND EXCEED YOUR EXPECTATIONS
Unlike immigration consultants and do-it-yourself websites or books that simply fill out paperwork and don't provide any legal guidance, an immigration attorney at Kohina Law Firm will personally review your self-completed immigration documents, provide a detailed analysis, outline any potential issues and inconsistencies, answer relevant legal questions, suggest changes if needed and point out any documents that should be added.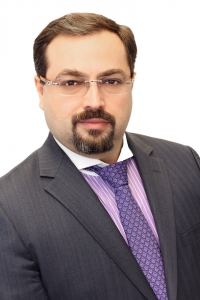 "I know that people often choose to do their own immigration applications either because they cannot afford an immigration attorney or they do not need full-service representation. I also recognize that people who proceed on their own still need help or guidance as they navigate through the complex application process. Other individuals like the do-it-yourself approach, but want help with complicated parts of their case or guidance to make sure they are preparing their application properly. If you want to avoid rejections because of mistakes, errors, inconsistencies and omissions, or simply want the peace of mind that an attorney reviewed your forms and documents then let me help you."
Your Case Will Always be Handled by a Dedicated Immigration Attorney
Our principal immigration attorney, David Kohina, personally handles all of our immigration cases. Attorney David Kohina, is an immigrant himself and understands that dealing with immigration issues is extremely stressful and can have far reaching consequences. Therefore, we apply laser-sharp focus when dealing with your case. We counsel you on the documents and information you need to present to build the strongest case possible.
Evaluation of eligibility by attorney to make sure you are eligible to apply for the immigration benefit you are seeking

Detailed review, analysis, and feedback by attorney

Tips by attorney on preparing for interview with the United States Citizenship & Immigration Services, (USCIS).

Tips by attorney on the best way to get your marriage based adjustment of status application approved by USCIS.

Access to attorney help line to ask unlimited questions
We are here for you.
In addition, we make sure that you use the latest updated immigration forms, pay the correct government filing fees and file your application with the correct government agency.
IMPORTANT DISCLAIMERS:
Document review is a limited scope legal service and DOES NOT cover:
Review of incomplete documents or documents with missing information.
Documents must be self-completed entirely.
You are responsible for mailing or submission of the completed and reviewed forms and documents.
You will receive guidance and instructions but you are responsible for the submission of the appropriate filing fees.
We provide tips and advice for interview preparation but attorney interview attendance is not included.
We do not provide legal advice unrelated to the immigration matter.