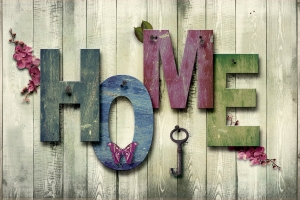 Residential Real Estate
Whether you are a first-time homebuyer or you have experience buying and selling homes, Kohina Law Firm, PLLC, can help you through all aspects of the home-buying or home-selling process. Often, buying or selling a home can be the single largest personal business transaction in which a client will partake. We have extensive experience and can help guide you through this increasingly complex process. We represent buyers and sellers of single family homes, co-ops, condominiums and townhouses.
Whether you are purchasing your first home, upgrading to a larger home, or selling your "empty nest", it should be an exciting and rewarding experience. We have a depth of talent that helps us not only anticipate but also avoid any potential mistakes that could cost you time, money and stress down the road. Our residential real estate lawyers help our clients understand the issues involved in their real estate matters every step of the way. At Kohina Law Firm, we make certain that you have enough information to make informed decisions about your purchase or sale.
Whether the market is slow or the market is strong, you can count on us to provide you with the proper perspective and protect your best interests.
We understand that no matter what side of a real estate transaction you are on, there are a significant amount of assets on the line. From starting a new investment to trying to protect your current one, we realize that what you need most at this time is an advocate who is looking out for your best interests. Allow us to fill that role and provide counsel you can depend on!
To learn more about how we can help you with your real estate matters or concerns, please call us at 212-202-0489 or email Kohina Law Firm PLLC, to arrange an appointment at one of our locations in New York City or Brooklyn.
Serving New York City and The Surrounding Counties.
At Kohina Law Firm, PLLC, we strive to provide knowledgeable advice and representation to clients throughout New York City and the surrounding counties including Westchester, Nassau, Suffolk and Rockland. Regardless of whether you are a first time homebuyer or an experienced real estate investor, real estate attorney David Kohina will give you the one-on-one personal service you deserve.
Why Hire Me?
Superior Service and Personal Attention.
When you hire me, your interests lie in the hands of a highly capable, experienced, real estate attorney. I devote more time and energy to each of my clients than most law firms do. Unlike other firms where the majority of the work and most communication is completed and directed to a paralegal or secretary, I will personally be working with you to close as quickly as possible without any miscommunication. When you call my office, you will be able to reach me because I pick up my own phone. And if by chance, you leave a message, I guarantee to return your call within 24 hours, with most calls returned by the end of the day.
Superior Turn Around Time 
We will provide excellent professional customer service, open and first-rate communication, prompt title searches and reviews, accurate documentation, and timely disbursement of documents and funds.
Reasonable Rates 
It's really very simple – I help you achieve your goals more efficiently and more economically than many other law firms. I do this by offering comparatively low fixed rates, through experience, and through first-hand attention to every aspect of your real estate matter.
A Commitment To Client Service
I want you to feel that the value of my services exceeds the cost of hiring me as your lawyer. In many cases, it is actually less expensive to retain an attorney earlier in your case rather than later. By becoming involved early on, I can help you handle your legal matter quickly and efficiently while avoiding some of the mistakes that can become costly.
Many of my clients appreciate my commitment to their success, my responsiveness to their concerns and my strong record of producing results.
Contact Me
I believe that maintaining strong communication with clients is essential to getting the best possible result in each and every case. When you work with me, your case will not be handed off to an assistant or an associate. I will work on every aspect of your case from start to finish.
I pride myself on being available to my clients when they need me.
To arrange your free consultation with a competent real estate attorney in New York City please contact me at 212-202-0489.  
What we do to help you!
One of the most important decisions you will make in the buying process is the attorney that you choose to represent you in your real estate transaction. Your attorney is the only party who will be working solely for your benefit during the buying process.
In representing prospective homebuyers and home sellers, we provide a wide range of residential real estate services and functions, including:
Review Deal Sheet.
Drafting of Residential Contract of Sale.
Reviews and negotiates the Contract of Sale;
Oversees the process of your purchase, i.e., complying with the terms and conditions of the contract;
Coordinates the closing of title among all parties and the mortgage loan with your lender.
Reviewing of Building Department Records
Reviewing Surveys and Building Plans
Reviewing Offering Plans
Reviewing any outstanding violations from the Department of Housing, Preservation and Development
Reviewing Legality of All Structures on the Property
Reviewing whether there are any unpaid water or real estate or franchise taxes, judgments, liens, ECBs, municipal violations
Reviews the Report and Abstract of Title
Real Estate Refinancing
Payoffs or Assignments of Mortgage
Power of Attorney for any real estate transactions
Deed transfers
Title and Lien Search review
Drafting of Offering Plans
Free Closing Cost Estimate
Title Insurance Claims and Purchase
Dismissal of Liens, Mortgages
Building permits and requests for variances or exceptions
Condominium conversions, representation of condominium associations and unit owners, governance, and resolution of disputes
READY TO GET STARTED? CONTACT US.
Frequently Asked Questions