Home buying is a complex process and even more so when it's your first home. Along with the excitement of buying and selling a home comes the stress of signing contracts and attending closings. Having a good real estate agent is key during this process, but so is having a good attorney. Your real estate agent is generally equipped to handle purchase agreements and bills of sale. However, they will stop short of offering legal guidance. The legal consequences from mistakes or omissions during the buying process can cause you some major headaches. That is exactly why you should start your journey with a consultation with an experienced real estate lawyer.
So, what is the benefit of having an attorney handle your real estate transactions? Here are just three reasons why you need to have a competent attorney with you at closing:
Dealing with Title Issues and Defects
Unfortunately titles often have issues, but a dedicated real estate attorney can find and solve these issues quickly. Knowing any title issues beforehand is key to a smooth closing. Trying to resolve title issues can become laborious and tedious if you don't know the appropriate actions and avenues to take. Your attorney can handle all of this for you, and ensure your closing goes smoothly and everything with your title is clean and clear.
Reviewing and Drafting Contract Provisions
A real estate attorney can give you advice on the kinds of provisions you may need to put into a contract that will help to resolve disputes or keep them from arising in the first place. Contracts are often confusing documents that can lead to messy closings or provisions you weren't aware of and aren't happy with at the end of the day. An attorney can give you the assurance that any contract you sign is in your best interest and that there won't be any surprises on closing day or any day after that.
Breach or Default of Contract
During a real estate transaction, if any breach or default occurs, your attorney can quickly resolve them with legal expertise. Not having a competent attorney to quickly and responsively deal with issues that arise during the transaction may delay the closing process or even nullify an agreement. Your real estate attorney at hand during the process will put you at ease that if anything does happen, you will be protected immediately.
While your real estate agent or broker may want you to use their attorney, talk to them about working with your own real estate attorney to ensure you are protected and that everything throughout the transactions goes smoothly and is handled properly.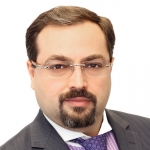 Selling a home can be a complicated matter, and there is a lot that goes into a real estate contract. Once it is signed, both parties are legally bound to the terms of the agreement. If you need legal advice on a real estate contract, feel free to contact us at 212-202-0489 or email us at info@kohinalaw.com