So you finally decided to purchase your first home or a new bigger and better home. There are a number of important things to consider and remember before you purchase your home.
Purchasing a home is often a serious long-term commitment for many people. When making that purchase it is important to make sure it's the right one for your situation.
If you're ready to buy a home, remember to keep these important tips in mind:
 Make sure you're ready to sign a contract
Though contracts vary, once you sign, barring any unusual circumstances you're bound by what's in your contract. That is why before you sign any contract, especially a real estate one, remember that you can negotiate and should negotiate. With real estate contracts, you don't just want to get the best deal possible, there many more details that should be decided and negotiated before the signing in order to avoid future disagreements that may tank the deal. Remember and you can't alter the agreement once you agree to the terms of your mortgage or purchase.
 When buying a home think about the future
Maybe today you think you can get away with owning a two-bedroom home, but if you plan for your family to grow in the future, then consider purchasing a home with room to grow. It's better to look for the home that will suit you and has some room for your growing family than to buy a home that ends up not working for you in a couple of years. It's important because if you buy a home that is too small, you'll likely have to wait between five and seven years before you've added any equity, and gain some tax benefits, which may mean you'll have little money to put toward another home purchase.
 Be reasonable and responsible and purchase what you can comfortably afford.
This is probably one of the most important points. At the end of the day if you can't afford the home today, what makes you think you can afford it tomorrow? Ask yourself if you can afford it today, can you see yourself still making similar payments in a year or two? What about in five? Consider your life, goals, family, job and other circumstances before you buy, and most importantly stick to your budget. If there's an option between a home that suits your budget and one that strains you, it's almost always a better choice to go with the budget option.
Consider the benefit of the home mortgage deduction but don't rely it.
Many taxpayers are tempted to buy more house than they can afford by figuring that they'll save enough with the home mortgage interest deduction to make up for it. The mortgage interest deduction is only deductible if you itemize on your Schedule A: only about 1/3 of taxpayers claim the itemized deduction. You itemize if your deductions exceed the standard deduction for the Tax year.  Assuming that you do itemize, remember that your out of pocket will still be more than your tax savings and you can't count on the same level of savings forever: mathematically, the longer you own your house, the less you will owe in interest. That's good for building your equity but it means a smaller deduction come tax time. In addition, tax rules such as the standard deduction may change depending on the political climate. I wouldn't count on politicians to always be considerate of taxpayers needs.
Don't forget your student loan debt.
Following the housing crisis, lending laws tightened. Student debt isn't merely an annoyance: it's treated like real debt. FHA guidelines in 2015 negatively affects many first-time homebuyers with student loan debt. Prior to this change, a borrower with student loans deferred for more than 12 months could discount that debt from their liabilities: now, for purposes of determining purchasing power, a borrower is charged with 2% of the outstanding balance of the student loan regardless of deferment status (in a non-FHA, or conventional loan, it's just 1%). If your student loan is in deferment and you're planning on buying a home, it is recommended to enroll in a properly documented income-based repayment plan so you have the documents your lender will need to properly assess your ongoing liability.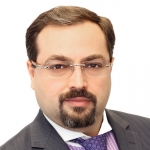 These are just a few tips to consider. Making good choices now can help you in the long term. If you have any questions or need help with your home buying or selling process give us a Call at 212-202-0489.
Source: Forbes, "10 Things You Absolutely Need To Know About Buying A Home" by Kelly Philips Erb